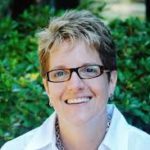 Emma D. Dryden is the founder of drydenbks, a premier children's editorial and publishing consultancy firm which she established after twenty-five years as a highly regarded children's book editor and publisher. During the course of her career, Emma has edited over a thousand books for children and young readers and during her tenure with Atheneum and McElderry Books, many of her titles hit bestseller lists in USA Today, The New York Times, The Washington Post, Publishers Weekly, and other national publications. Books published under Emma's guidance have received numerous awards and medals, including but not limited to the Newbery Medal, Newbery Honor, and Caldecott Honor. Emma speaks regularly on craft, the digital landscape, and reinvention, and her blog "Our Stories, Ourselves" explores the intertwined themes of life and writing. She can be followed online at Twitter (@drydenbks), Facebook, and Pinterest.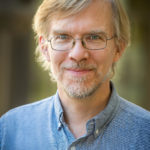 Harold Underdown is an independent editor and publishing consultant; he does critiques, helps to develop manuscripts, and provides other editorial and consulting services for individuals and publishers.
Harold enjoys teaching, and in that role wrote The Complete Idiot's Guide to Children's Book Publishing, now in its third edition. He founded and runs "The Purple Crayon," a respected web site with information about the children's publishing world at www.underdown.org. He speaks and gives workshops through the Highlights Foundation, SCBWI's national and regional conferences, and Kid's Book Revisions (offering online and on-site tutorials, webinars, and workshops in partnership with Eileen Robinson: www.kidsbookrevisions.com).
As an in-house editor, he worked at Macmillan, Orchard, and Charlesbridge, and has experience in trade and educational publishing. Among the books he has edited are Yumi Heo's One Afternoon, Larry Pringle's and Bob Marstall's An Extraordinary Life, Lisa Rowe Fraustino's Ash, Grace Lin's The Ugly Vegetables, and Sneed Collard's and Michael Rothman's The Forest in the Clouds.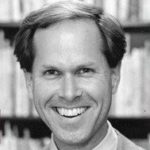 Stephen Fraser is a Senior Agent with The Jennifer De Chiara Literary Agency, joining in January 2005. He worked most recently at HarperCollins Children's Books, where he edited such creative talents as Mary Engelbreit, Gregory Maguire, Michael Hague, Ann Rinaldi, Kathryn Lasky, Brent Hartinger, Stephen Mitchell, and Dan Gutman. He began his career at Highlights for Children and later worked at Scholastic and Simon & Schuster. A graduate of Middlebury College in Vermont, he has a Master's degree in Children's Literature from Simmons College in Boston. He represents both children's and adult books in a wide range of genres.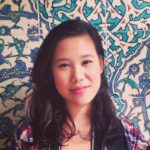 Tiffany Liao is an Editor at Henry Holt Books for Young Readers, an imprint of Macmillan, working on young adult and middle grade of all stripes, with a particular love of sci-fi and fantasy. Prior to that, she was at Penguin Young Readers. She has had the pleasure of working with authors such as Lesley Livingston, Rhoda Belleza, Henry Lien, Tochi Onyebuchi, Simon Van Booy, and Jay Asher, among others. She (mostly) tweets about bookish things at @tiff_liao.