We are a middle grade/YA critique group, established more than 10 years ago. We can often be found at our favorite indie book store—Book Passage in Corte Madera, CA.
Darcey Rosenblatt is a primarily middle-grade farmer of stories. Her debut novel, an historical fiction about a twelve year-old boy sent to fight in the Iran-Iraq war in 1982, LOST BOYS, is coming from Henry Holt in 2017. She and her husband have an almost grown daughter and she has a day job as an environmental planner. She loves to dance and paint. Her favorite book as a kid was Wrinkle in Time. Her favorite book this month – THE ETHAN I WAS by Ali Standish. Darcey is represented by Erin Murphy of the Erin Murphy Literary Agency.
Alie
Alie Berka
writes middle grade novels and has published a picture book, 
Daphne Moves to Hawaii
(Mutual Publishing), about a dog that moves to Hawaii and gets homesick.  She shares the same birthday as Beverly Cleary, who is her favorite author in the children's book world.  Alie has volunteered in the public schools for over twenty years and currently works in development and outreach for a private school for children with learning differences.  Alie and her husband, Mike, have three children, Max, Rachel, and Sam.  She loves theater, yoga, hiking, and all things chocolate.
Amanda
Amanda Conran writes middle-grade and YA historical fiction or contemporary with a historical/magical twist. She's currently working on a middle grade novel set in France in World War One, plunging her young French protagonist into the tunnels under the Western Front, and a YA, set in the Bay Area in 1874, in which a girl is swept away by a rogue wave. Hint: do not look to Amanda for parenting advice. Amanda takes on freelance editing projects, and works for The Book Passage in Corte Madera, CA, doing children's book talks, school book fairs, two children's book clubs and 'Storytime' in the store! She is represented by Sarah Davies of the Greenhouse Literary Agency. Her debut middle grade novel, The Lost Celt, was published in Spring 2016 by Gosling Press, an imprint of Goosebottom Books.
Lisa Schulman (L.B. Schulman) writes middle-grade and young adult books. Released on September 19, 2017 and published by Boyds Mills Press, her second novel for young adult readers, STOLEN SECRETS, is about a girl who uncovers an intricate mystery when she discovers that her estranged grandmother, now suffering from Alzheimer's, has concealed the unpublished concentration camp diary of famed Holocaust victim, Anne Frank. Her debut title, LEAGUE OF STRAYS, published by Abrams Books in Fall 2012, explores bullying, revenge, and breaking free from the ties that bind. You can visit her online at LBSchulman.com.
Elizabeth
Elizabeth Shreeve  is the author of Oliver at the Window (Front Street/Boyds Mills), a picture book that follows a young child's adjustment to divorce and school, and The Adventures of Hector Fuller (Aladdin/Simon & Schuster), a chapter book series featuring a bug hero. She enjoys dreaming up picture books and middle grade novels that involve magic, physics, talking dogs, and other topics that fortunately also interest her agent, Ammi-Joan Paquette of the Erin Murphy Literary Agency. Elizabeth balances a love of writing with raising three sons and a career in environmental design. She grew up in a happy blur of Oz books and Narnia, and is currently reading The Goldfinch by Donna Tartt and The Oracle of Stamboul by Michael Lukas. Her most recent book,  "Captain Freddy Counts Down", is about a little boy who finds his way to school via an outer space adventure – from Amazon Two Lions.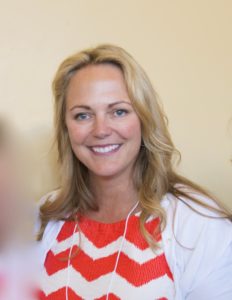 Shannon
Shannon Ledger has only missed one Better Books, and that was due to the wildfires of 2017. She is the newest member of the M'Ladies critique group, currently working on a contemporary young adult fiction manuscript with a bit of magical realism. She is a strategy and marketing consultant with a self-professed problem with overcommitting. She ran TEDxSonomaCounty 2012-2018, has served on several nonprofit boards, is involved now with SoCo Rises, an organization dedicated to helping the community have a voice in recovery and resiliency efforts after the wildfires. She lives in Santa Rosa with her two teenage boys and her high school sweetheart.