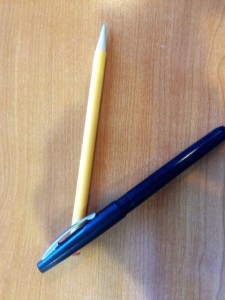 How to Apply – 2017
Admission Guidelines
Because our workshop is aimed at writers who've been working for a while, our application is designed to make sure all workshop participants have finished at least one manuscript and have some experience with critiques. Please note that we know you may bring a different manuscript to the workshop, but for the purposes of the application, we'd like to see your synopsis and pages from a completed draft. (If you are traditionally published, the application form will ask that you share titles of published works.)
Application
Please apply on this website using this form.
Cost
Cost includes lodging, food, presentations, and critique sessions
Single Room – $1,100
Double Room – $900
Timeline
Application deadline – May 31st
Accepted applicants notified – June 15th (acceptances and waitlist).
Payment due – July 3rd (After this time, payment is only refundable if your spot can be filled from the waiting list. If we do not receive payment at this time, we will proceed to applicants on the waiting list.)
Manuscripts due – August 1st
Manuscripts sent to faculty and small groups – August 20th
Showtime! – October 12th
Location
Better Books chose a location in the South Bay this year to appeal to workshop attendees who live all over Northern California and beyond. Just before opening applications for this year's workshop, we were notified by the conference center we'd booked that they are closing their doors. We apologize for the delay, but we are happy to say that the lovely Vallombrosa Center will be Better Books' location this year.
The Vallombrosa Center is located on the Peninsula in the Bay Area, 30 miles south of San Francisco. Situated on ten acres, the retreat center is nestled between Stanford University and the mansions of Atherton. Vallombrosa means "shady glen," earning its name for its beautiful gardens and old growth trees. It was originally the home of E.W. Hopkins, the nephew of Mark Hopkins. The Italianate Old Mansion (where we'll be meeting) dates back to the Civil War period. We will be within walking distance to stately neighborhoods as well as downtown Menlo Park, including the much-loved Kepler's independent book store. Stanford Shopping Center 1.5 miles away.
The Vallombrosa Center is owned and operated by the Catholic Archdiocese of San Francisco.
Questions?
Email:      darceyr@comcast.net       Subject line: Workshop
Or visit our contact page to send us a message.
This is not an SCBWI event