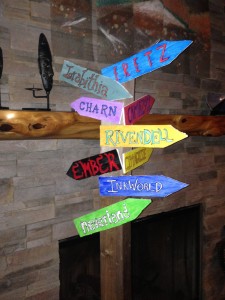 2017 SCHEDULE 
Thursday
9:00-10:15:   Welcome & introductions
10:30 – 12:30: Small group critiques
We will meet in small groups led by a faculty member. Each person will receive a 30-40 minute critique of their 25 pages.
12:30-1:30:   Lunch
1:30-3:30:     Small group critiques continued
3:30–6:00:   On your own (write, visit, hike)
6:00-7:00:   Dinner
Followed by free time or informal "get to know you" session and "open mic" to share first pages .
Friday
8:00-8:45:     Breakfast
9:00-10:15   Stephan Fraser – Make Your Words Sing
Stephan will discuss his approach to addressing why some editors call books 'too quiet.' He'll bring strong, resonant examples; have participants write poems as a way to get a sense of language, and work on strengthening word choices and usage and their powerful effect on young readers.
10:30 -12:00 Emma Dryden/Harold Underdown – Case Studies in Revision
Presenting specific revision experiences, talking about what revision methods/tools have been used successfully and unsuccessfully, participants will share specific examples from their manuscripts.
12:30-1:30:   Lunch
1:30–4:00:   On your own (write, visit, hike)
4:00 – 6:00: Tiffany Liao: Mirrors, Windows & Doors
Fundamentals to Writing Diverse Fiction Authentically and Respectfully – With the growing emphasis on diverse stories, it's become more important than ever to accurately and respectfully portray characters from a wide variety of experiences. But if you're supposed to "write what you know," how can one write convincingly from a perspective outside of your own? Tiffany will present a craft-oriented approach to writing diversity as it relates to character, plot, and voice, followed by contributions from other faculty plus wine and cheese.
6:00-7:00: Dinner and Night at the Movies
We'll all watch a movie adaptation of a popular teen or Middle Grade story. Attendees will be notified of the movie title in the summer as we will follow the movie viewing with a discussion of the book and its adaption.
Saturday
8:00-9:00:   Breakfast
9:00-10:30: Our favorite scenes
This session will focus on great scenes – faculty members will present favorite scenes and explain why they like them. We will talk about what constitutes a scene and how to transition from one scene to another.
10:45-12:00:     Harold Underdown – Reader Response
Exploring what authors need to understand about how readers respond to and experience a story. Writers will bring a chapter from their work in progress available for an exercise in reading, listening, and responding.
12:00-1:00:   Lunch
1:15 -2:45 Emma Dryden/Harold Underdown – Specific Revision Tool:
Emma will discuss the Character Interview and Character Checklist; Harold will discuss the Revision Grid. Writing exercises included.
3:00-4:15: Editing
Faculty will edit first and last pages before our very eyes and discuss the editing process.
4:15–6:00:   On your own (write, visit, hike)
6:00-7:00: Dinner –
Followed by free time or informal get together – Cards Against Humanity? Speed Scrabble? Wine? Chocolate?
Sunday
8:00-9:00:   Breakfast
9:15-11:00: Check back with critiques
Time to check back with your small groups and talk about lessons learned and next steps.
11:15-11:30 Last words
Inspirations from faculty and reflections from participants, naming goals, thank yous, and goodbyes.